Passing Strange (2008)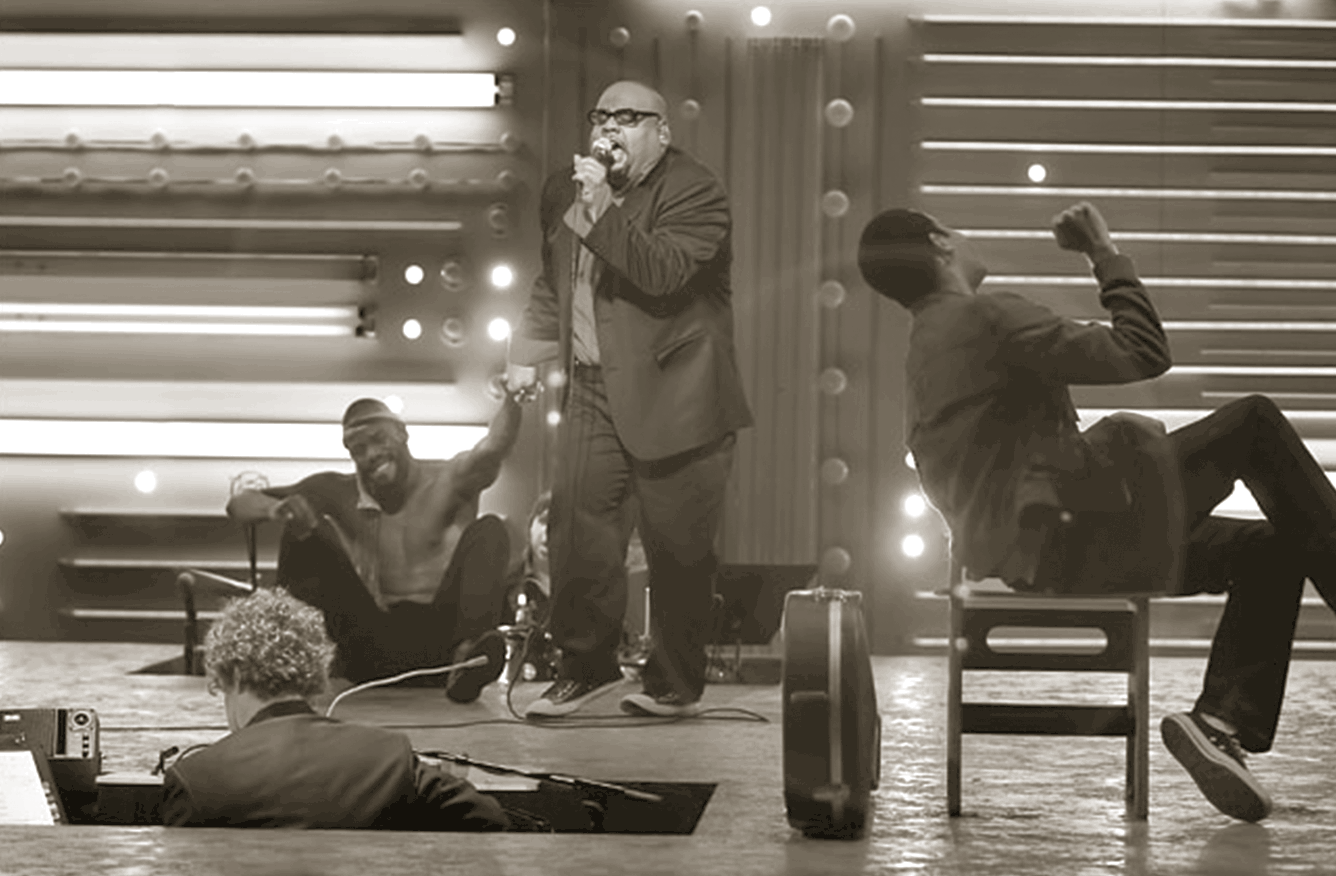 Production still from Passing Strange, 2008
Stew (Book, Lyrics, Composition)

28 February – 20 July, 2008

Passing Strange is a comedy-drama rock musical about a young African American's artistic journey of self-discovery in Europe, with strong elements of philosophical existentialism, metafiction, and the artistic journey. The Narrator introduces the African-American male protagonist as "the Youth"—whom the Narrator also refers to as the "hero" or "pilgrim". In a late 1970s South Central Los Angeles middle-class neighborhood, the Youth begins searching for "the real" during his teenaged years, having just briefly turned to Zen Buddhism in defiance of his single mother's conservative Christian faith. The Youth saves money to travel to Europe where he hopes to truly develop as a musical artist, despite his mother and community's disapproval.