Dew Drop Inn
(1923)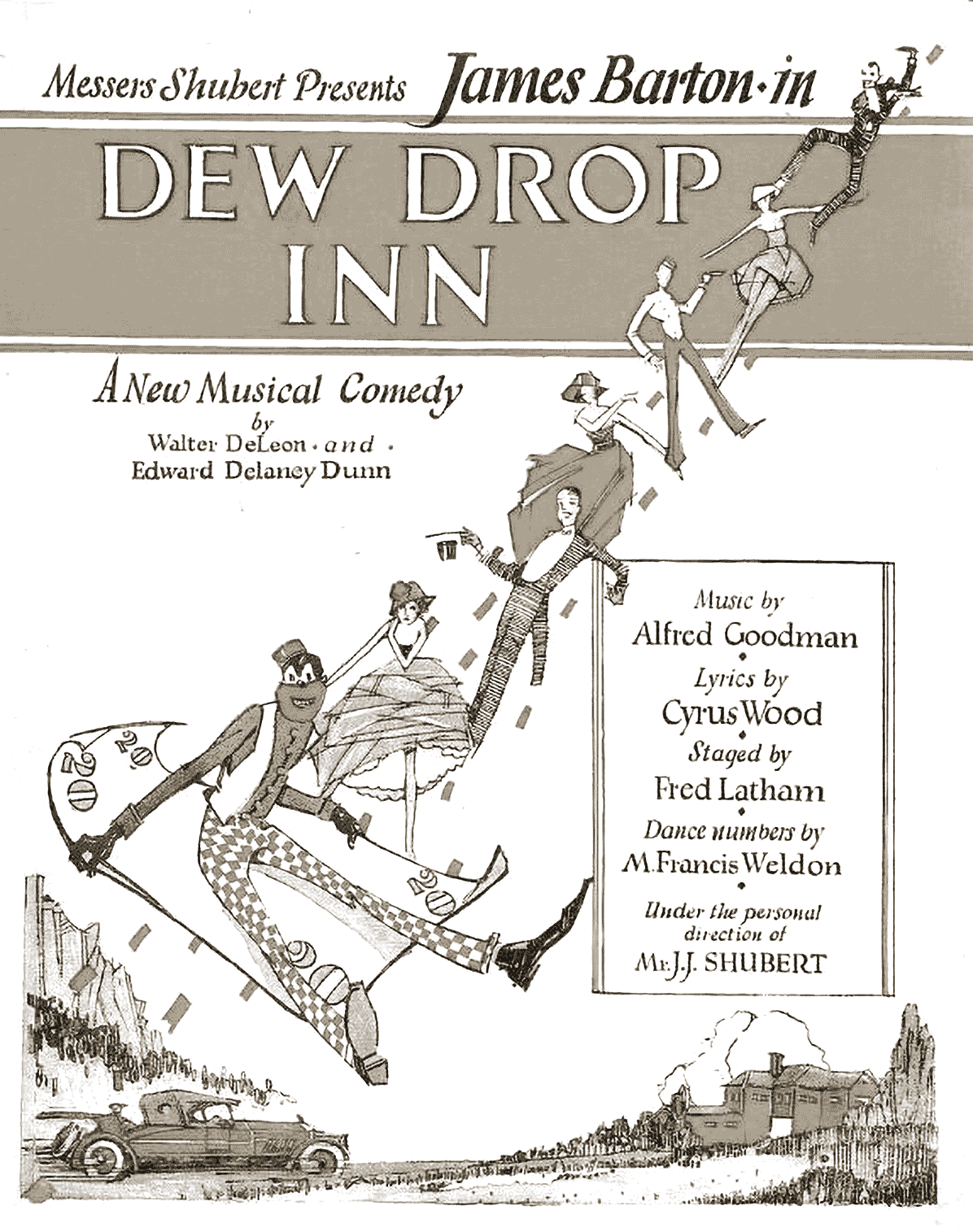 Program for Dew Drop Inn, 1923
Walter DeLeon (Playwright)
Edward Delaney Dunn (Book)
Cyrus Wood (Lyrics)
Alfred Goodman(Composer)

17 May – 25 August, 1923


Dew Drop Inn began as a vehicle for Bert Williams as The Pink Slip, and then was renamed Under the Bamboo Tree, but he died during the national tour (i.e. before it could reach Broadway). The show was then revised as Dew Drop Inn starring James Barton in Williams' role, in blackface.